Turning on fund discoverability allows you to get in front of more AngelList Platform LPs to help you raise capital for your fund. It shows that you are raising capital across the AngelList platform in different experiences where funds are listed..
How can I change my fund discoverability?
Navigate to the Settings tab of your Fund Dashboard. Here you can change fund discoverability settings.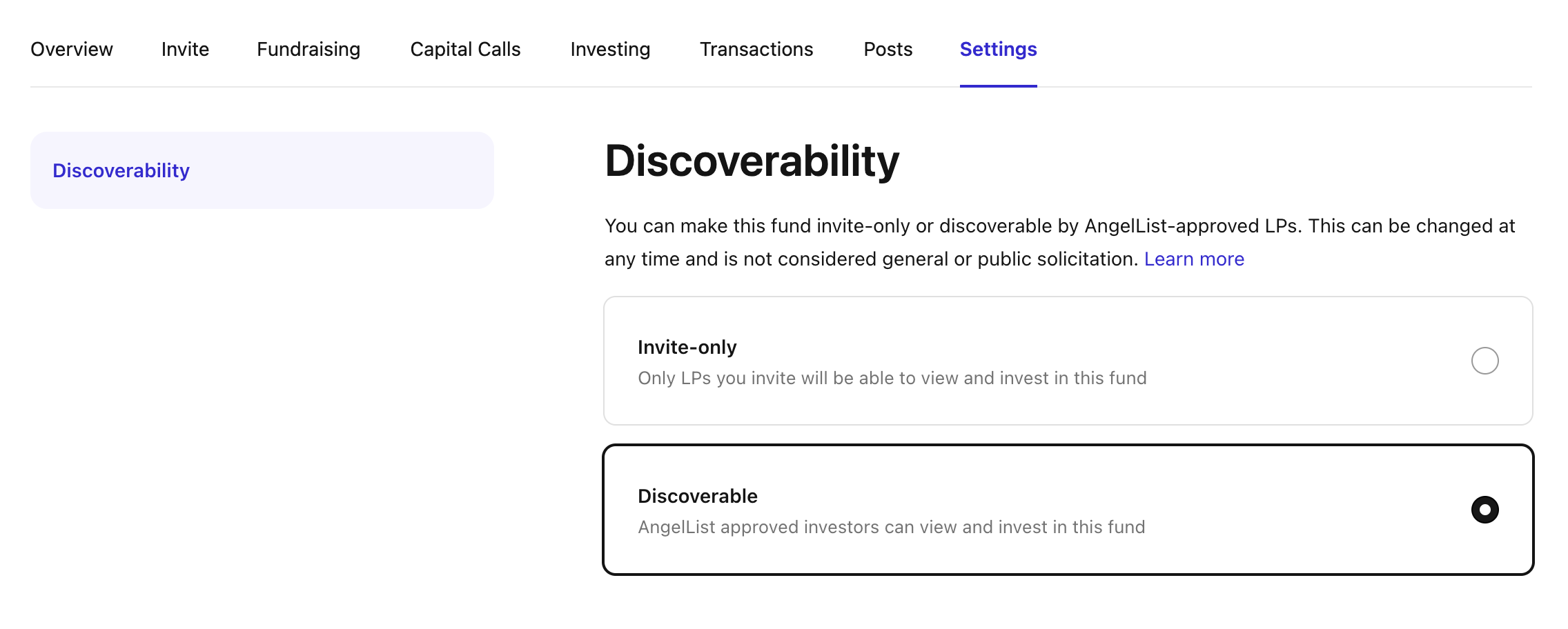 Who can see my fund if I have my fund set as discoverable?
Venture Funds
When a fund is set to discoverable, LPs who have passed the AngelList Investor application can see your fund when logged into their Investor Dashboard.
This does not create any public-facing information about your fund.
Rolling Funds
When set to discoverable, your Rolling Fund will show up on the investor dashboard for all logged in AngelList LPs, as well as the public-facing website on Angellist.com/rolling.
What do LPs see if I have my fund set as visible?
In the Funds browse experience...
When an LP is browsing funds in their investor dashboard, they will be able to see which currently raising, discoverable funds. The "Min commitment" or "Min Subscription" (for Rolling Funds) column will use your fund's default minimum commitment.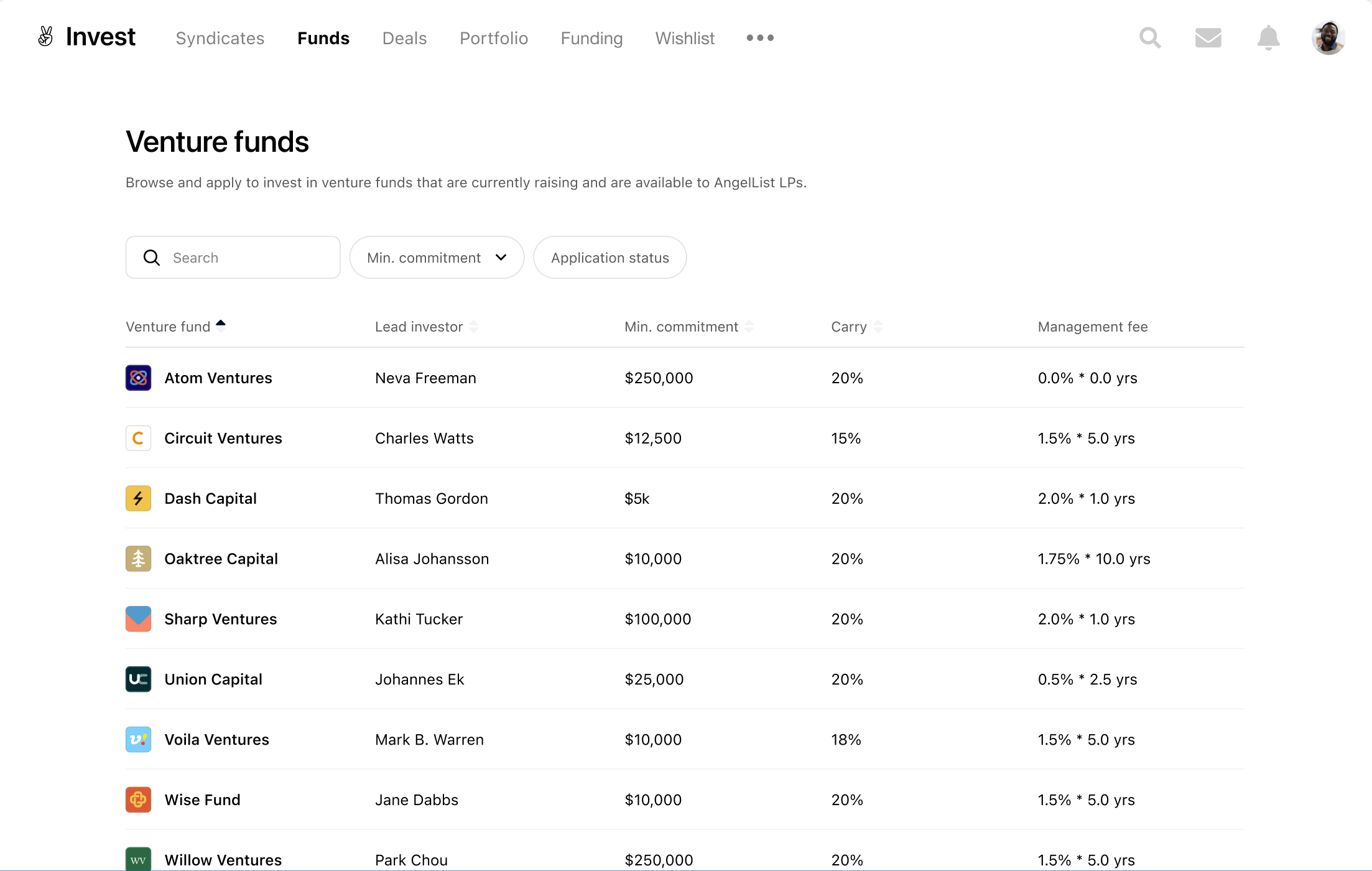 If the LP is applying to a Venture Fund, they will be able to view the AngelList LP Fund Page and submit an application containing how much capital they would consider investing. You will then get an email to review the LP's application. If you accept them, they will receive an email telling them to complete their investment.
If the LP is applying to a Rolling Fund, they will be able to sign for investment directly and upon your acceptance, their investment will be completed.
You can view your applications at any time under the "Applications" tab in your Venture Fund admin view.