Applications enable you to review and accept LPs who have applied to your Rolling Fund. You can pause your fund at any time from your "Settings" page. Once there, you can click on "Applications," which will allow you to pause your applications by turning on or off the toggle.
Here's how it works:
LPs will apply to your fund through the LP investment flow, which now includes an optional field for a personal note.

See applied LPs in the table on the "Applications" page of your Rolling Funds dashboard and review specific applications by clicking on the table row. You will receive a Daily Applications Digest of any new, updated, and canceled applications.
When accepting an LP, set their carry, management fee, and attribution in the application modal. You can include a personal message to the LP that they'll see in their acceptance email.
Pass on an application to save it for later (LPs will not be emailed).
See how you're tracking towards investor limits at the top of the "Applications" and "Fundraising" pages. Learn more about investor limits here.
LP Application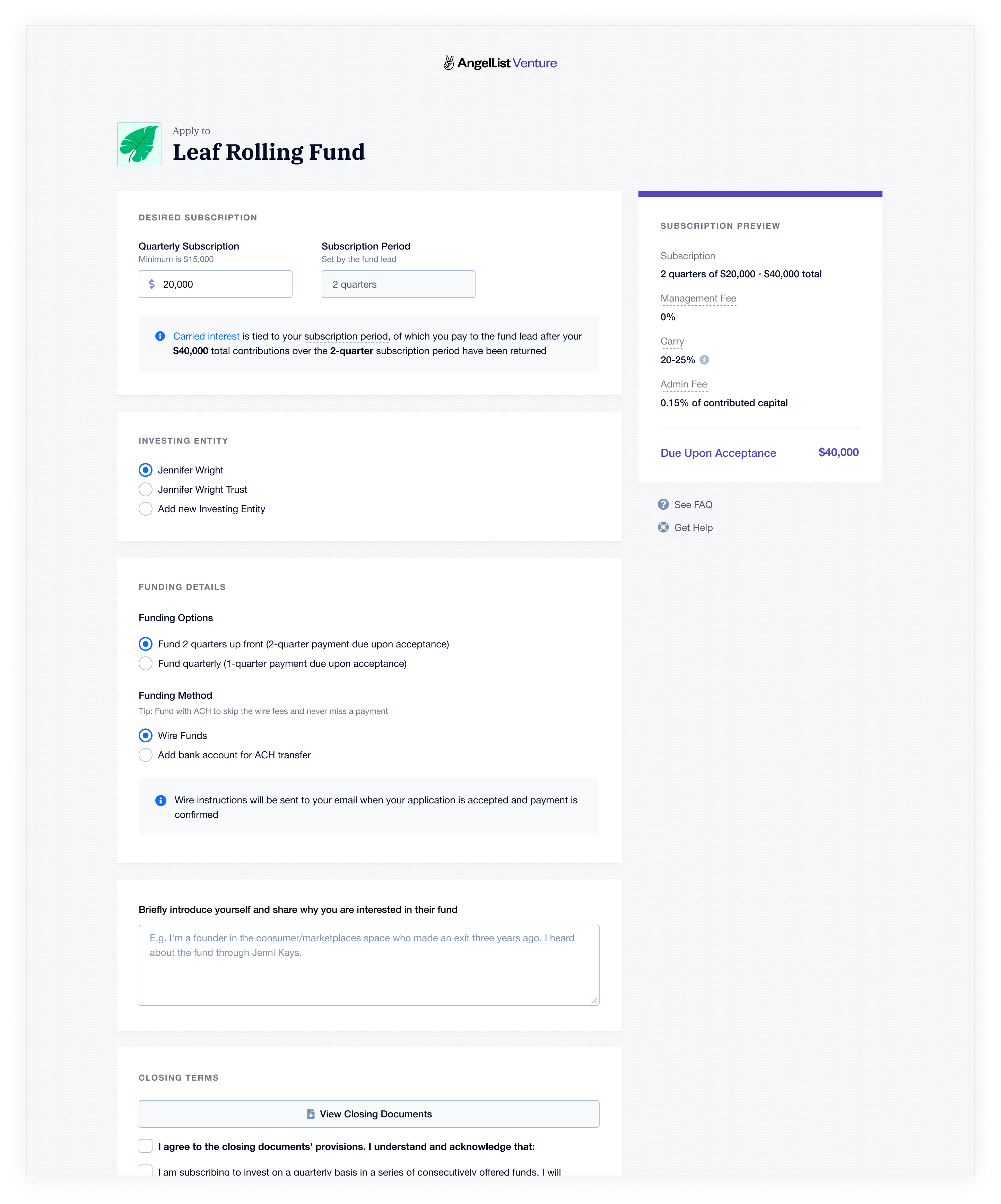 Application Review Queue

After you've accepted an LP:
The LP will receive an email to confirm their payment. If the LP does not confirm their payment after 5 business days, they will receive an email reminder every three days until they do so.
Once they've confirmed their payment, we kick off identity verification checks and confirm their accreditation, if applicable. We collect this information up front, but only proceed after you accept the LP and the LP confirms their payment.
You can track the LP's progress in the fundraising tab.
If needed, you are able to pass on accepted LPs who have not confirmed their payment.
See a walkthrough: