To see an overview of your investments, navigate to the Investments tab of your Rolling Fund's dashboard.
At the top, you'll see how much capital you have available to invest now, as well as how much you've already invested and how many investments you've made. To see how your Investable Now was calculated, click on the blue Capital Breakdown link in the top right hand corner.
Below that, you'll see a table with all previous investments, the date you invested, as well as the corresponding quarter and amount invested.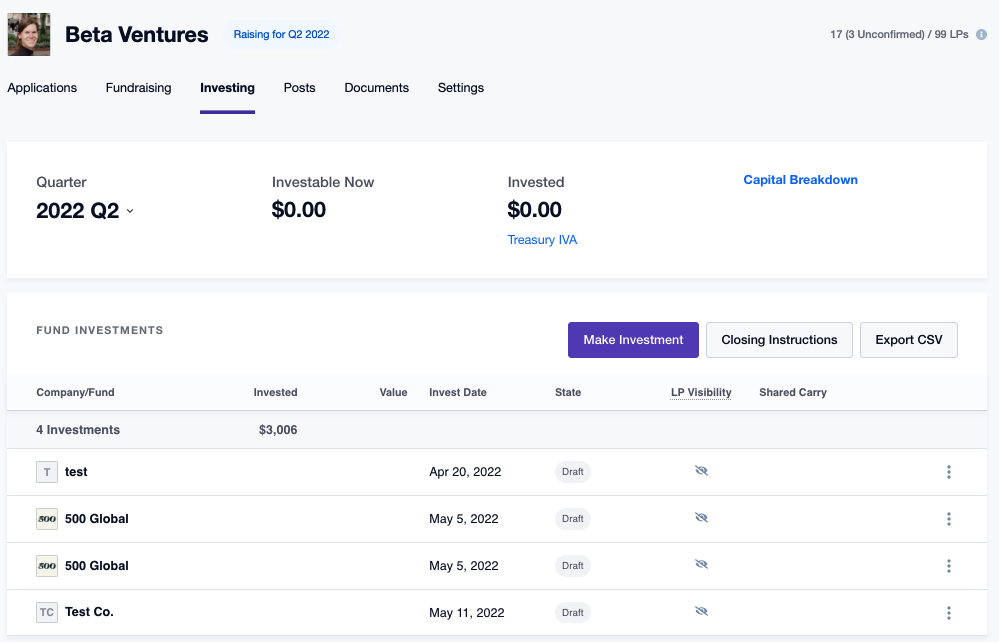 Note that you can also change the date range in question by using the dropdown at the top of the page.