All valuation visibility settings are available on the Valuation Data page in the Settings section of your Lead Dashboard.
To set valuation visibility individually by LP across your whole LP network, Navigate to the LP Defaults tab. You can enable both Valuation and individual fund investment visibility via the toggles in the table for each LP who has invested in your syndicate or fund. View an example of an LP's portfolio with some valuations enabled.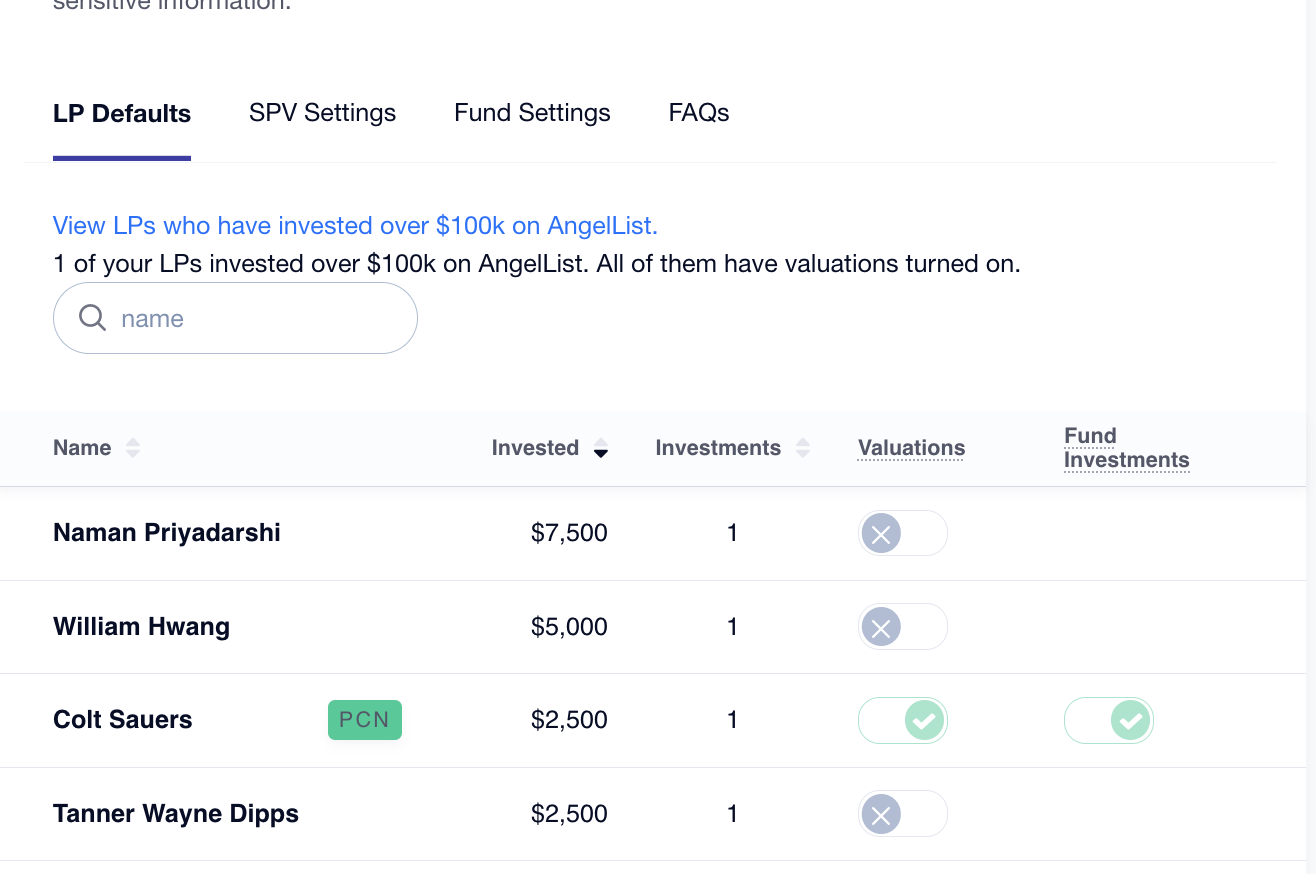 You can also navigate to the Fund Settings tab and select the fund in question. Click on the line item for the Fund you wish to enable valuation visibility on. In the next window, you'll be able to edit each LP's valuation visibility individually by using the toggles in "Fund Values" and "Investment Values." Toggle on "Fund Values" to allow LPs to see your fund performance information, and "Investment Values" to give LPs access to view the individual investments you've made from the fund.