Navigate to the Invite tab of your Fund Dashboard. Here you can choose LPs from your existing LP network to invite via email or you can create custom invite links to send.
Sending personalized invites is the most secure way to invite LPs, as each LP receives a personalized invitation with a URL that cannot be opened by anyone else. Alternatively, you can create invite links to send to your LPs.
Personalized Invites (Inviting directly from Fund Dashboard)
With personalized invites you can:
Filter for LPs using the same filters available on your LP Network page

Filter for LPs by tags (which can be set on your LP Network page or within the Invite tab)

Set a custom minimum amount, as well as carry

Add a personal message to the invite email

Preview the invite email that LPs will receive

View your invite history for a given fund- when you sent out invites, to whom, and what your message said.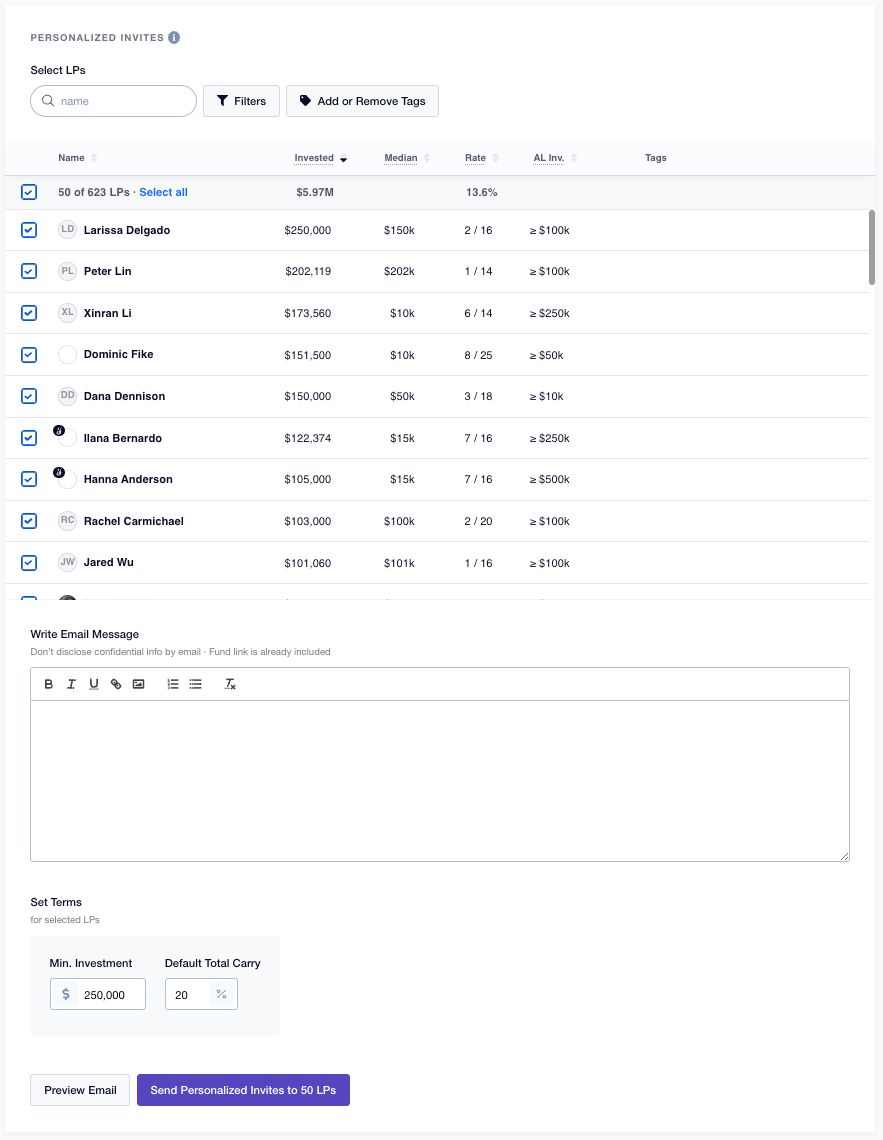 Custom Invite Links
When creating custom invite links, you can:
Set a minimum investment amount
Set custom carry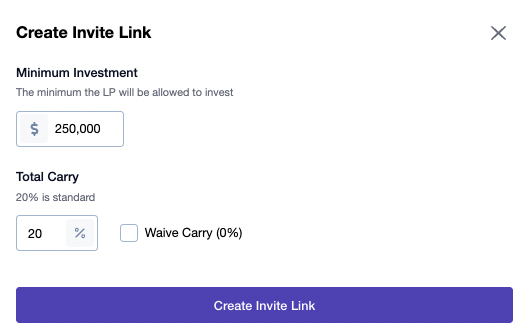 You can also enable or disable the links within your dashboard.